How do community solar projects work?
Once a project developer builds a community solar project, these solar arrays can produce electricity for hundreds or even thousands of nearby homes and businesses. Residents and companies can join a community solar project by subscribing to a portion of the solar project's monthly output.
The energy generated from the community solar array is often discounted compared to typical utility company rates. As a result, subscribers may have the opportunity to significantly lower their electricity bills. Although the details vary by project, many require no upfront investment and allow for flexibility when you move within the same electric utility territory.
Once you join a community solar project, there is no interruption to your service, and you'll continue to receive your normal electric utility bill. But now, you'll see a new section on your bill with your community solar credits for your share of the solar project's produced electricity, therefore reducing your electric bill. You'll also receive a second monthly statement for your community solar subscription, and the combined two bills enable you to see your savings on your overall electricity costs.
Image

Step 1
Community Solar Projects generate clean, renewable energy that feeds into the existing utility grid. They are large efficient solar arrays.
Step 2
Subscribers can participate in community solar. It's an easy way to save money on their utility costs and support local renewables.
Step 3
Each subscriber's bill will receive monthly credits based on the amount of energy their subscribed portion of the project produces.

Community solar installations provide many direct benefits to the communities they serve, including:
| | |
| --- | --- |
| | Generating low-cost, clean-air, fuel-free renewable energy |
| | Requiring no water to operate, prioritizing water conservation |
| | Offering opportunities for savings on electric bills to a wide variety of project subscribers |
| | Providing a new, reliable revenue stream for landowners, and tax payments to the county governments |
| | Creating construction and operations jobs |
A University of New Mexico study* estimates that a robust community solar program in New Mexico would provide:
About AES
Image
Founded in 1981, The AES Corporation (AES) is a Fortune 500 global energy company accelerating the future of energy. Headquartered in Arlington, Virginia, with the Clean Energy division headquartered in Salt Lake City, Utah. AES delivers innovative clean energy solutions that are flexible and tailored to meet the specific needs and objectives of our customers.
Our work
Image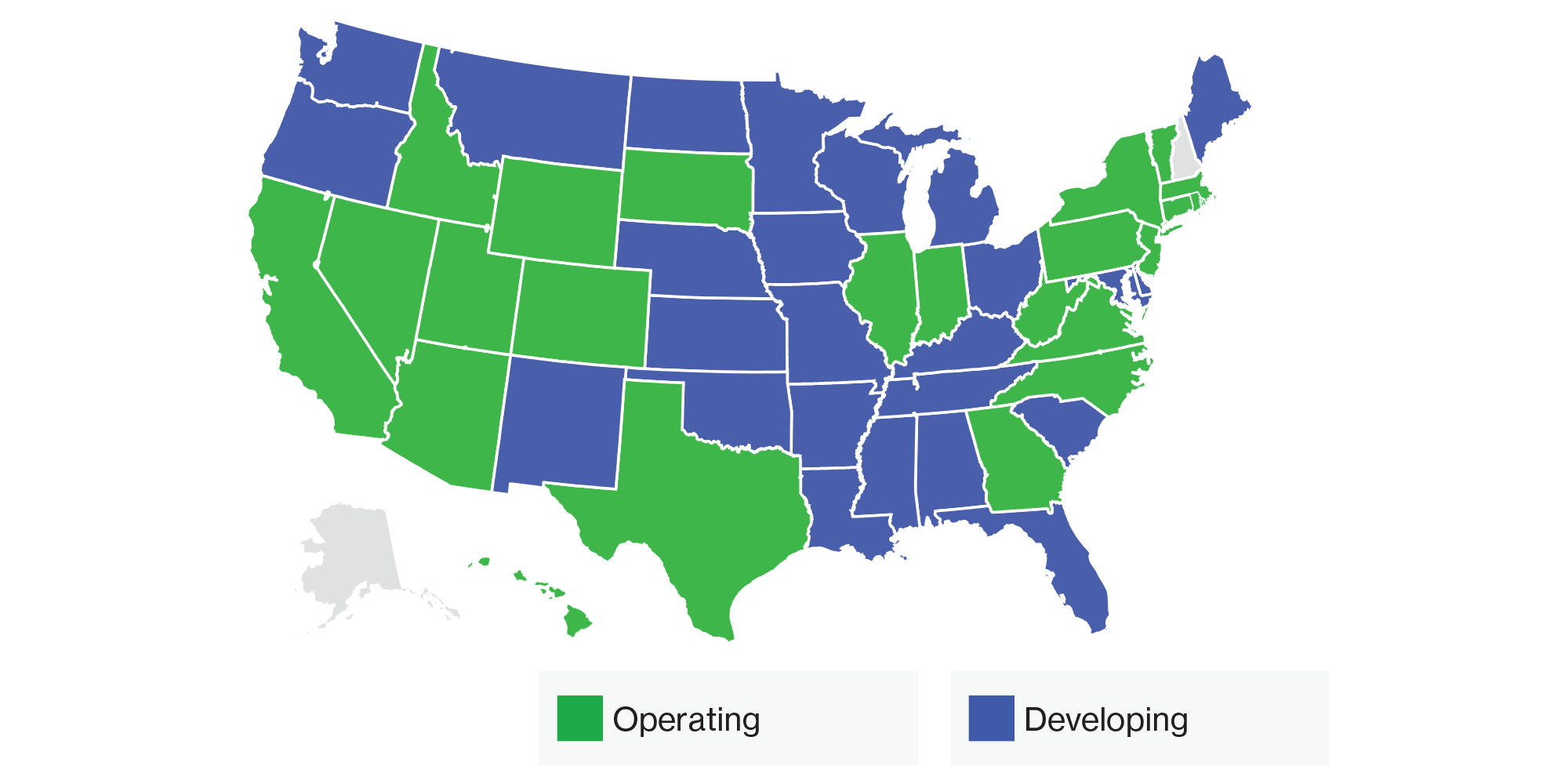 AES owns and operates more than 450 utility-scale and community solar, wind, energy storage and hybrid projects across 22 states in the US. We deliver cost-competitive clean energy to utilities, communities, corporations, and organizations to meet their clean energy and sustainability commitments both today and into the future.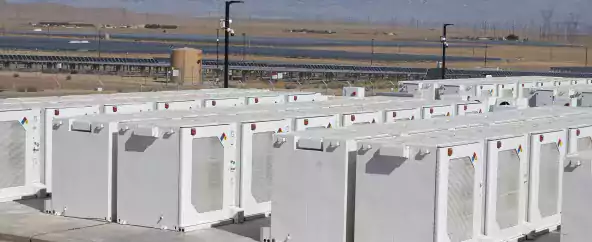 Innovation
From technology to financing to operations, AES continually innovates in every aspect of the clean energy development process. This includes our 24/7 Carbon-Free Energy offering, which delivers clean energy to our customers even when the sun is not shining or the wind is not blowing. It also includes our patented DC-coupled Utility-Scale Renewable Peaker Plant solution, which delivers reliable, readily dispatchable carbon-free power from our large-scale solar-plus-storage systems during periods of peak demand.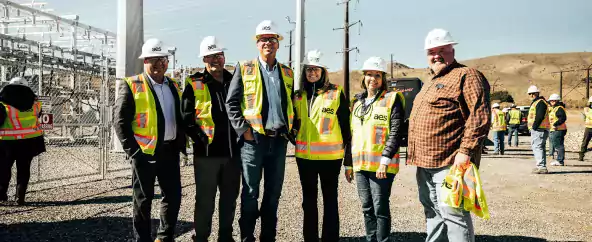 Sustainability and community impact
AES is committed to being a good neighbor, developing greener, smarter solutions that improve lives and make a positive impact in the communities where we operate. Our people work closely with stakeholders to ensure the benefits of the clean energy transition accrue equitably, while respecting the values of local communities and cultures. Together, we create long-term value through social impact partnerships and programs aligned with the United Nations' Sustainable Development Goals and four social impact pillars:
Access to energy
Inclusive economic growth
Environment
Community resilience and relief services