Bringing 

clean energy

 to every Arizonian
At AES, we've been working to deliver on our clean energy commitments to Arizona, providing solutions that work for Arizona now, and in the future.  With energy and local demands increasing, we're developing renewable energy solutions such as wind, solar, and energy storage to optimize energy use throughout the state. Our work is helping Arizona meet its ambitious 3 GW energy storage target, one of the largest in the country, while powering economic development and ensuring the delivery of safe, reliable clean energy in local communities. 
Currently, we have more than 1,600 megawatts of planned development in the state, which will provide customers in Arizona continuous access to renewable energy and has the potential to provide millions of dollars in property tax revenue for state and local governments. In addition to this significant economic impact, we invest in school districts, municipalities, tribal communities, and non-profits as part of our long-term commitments to the state. 
450
Total operational megawatts (MWdc) in the state 
2010
Year we began operating in the state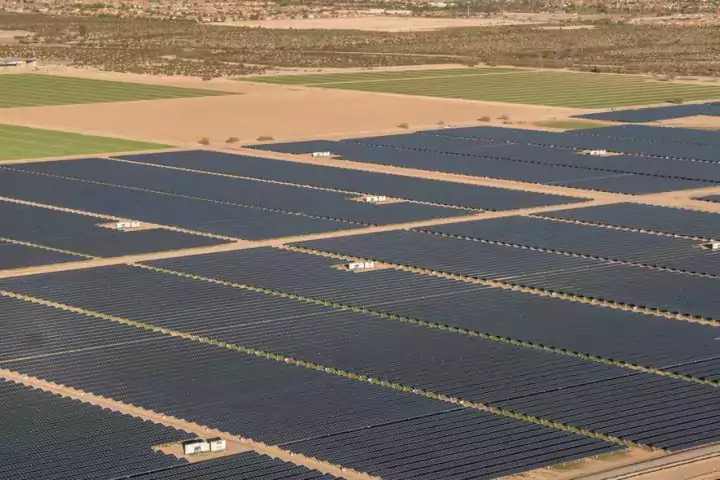 Together with Intel
Constructed in 2021, East Line Solar in Pinal County, Arizona, is helping Intel Corporation reach their goal to achieve 100% renewable energy use across their global manufacturing operations by 2030. Part of Salt River Project's (SRP) Sustainable Energy Offering, East Line Solar delivers 100 megawatts of renewable energy to Intel Corporation's Chandler Ocotillo Campus, one of Intel's largest global semiconductor manufacturing sites. The solar project created up to 350 construction jobs and will generate $10 million in tax revenue over its 25-year lifetime.
"Intel is proud to support new, renewable energy built in Arizona and we are looking forward to East Line Solar supplying our growing Arizona manufacturing operations. For more than a decade, Intel has been one of the top voluntary corporate purchasers of green power, currently supplying our US and European facilities with 100% green power. Our goal is to achieve 100% renewable energy use across our global manufacturing operations by 2030 and projects like East Line Solar help make green power more accessible to all." - Marty Sedler, Intel Director of Global Utilities and Infrastructure.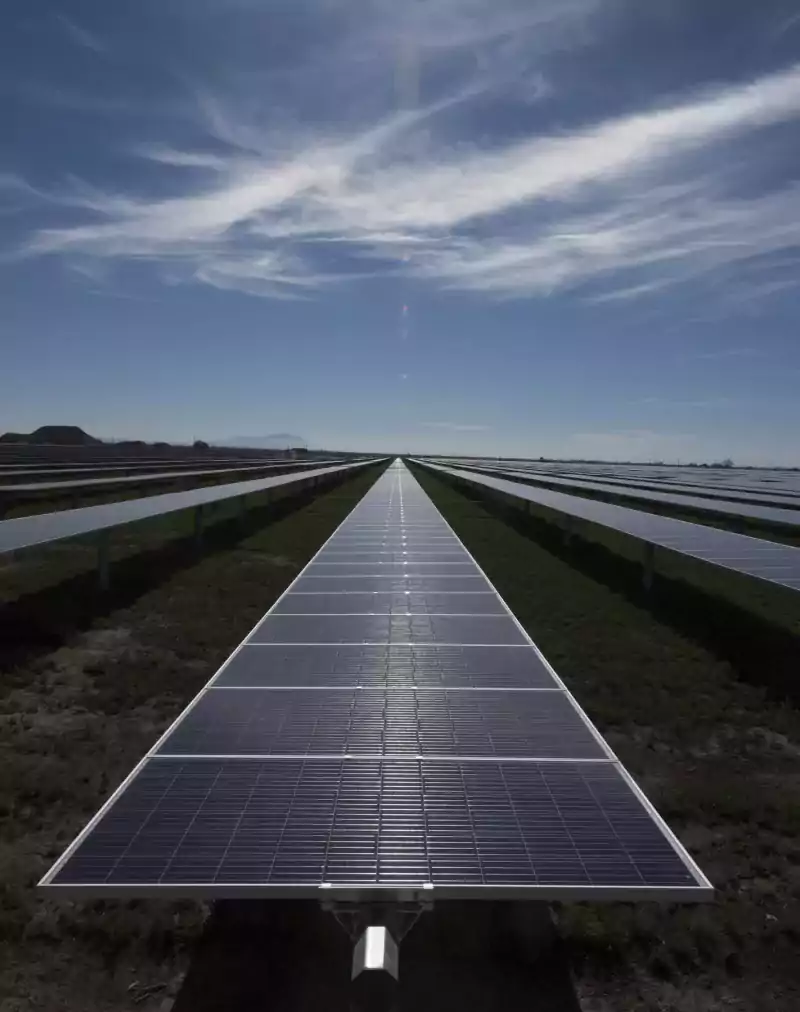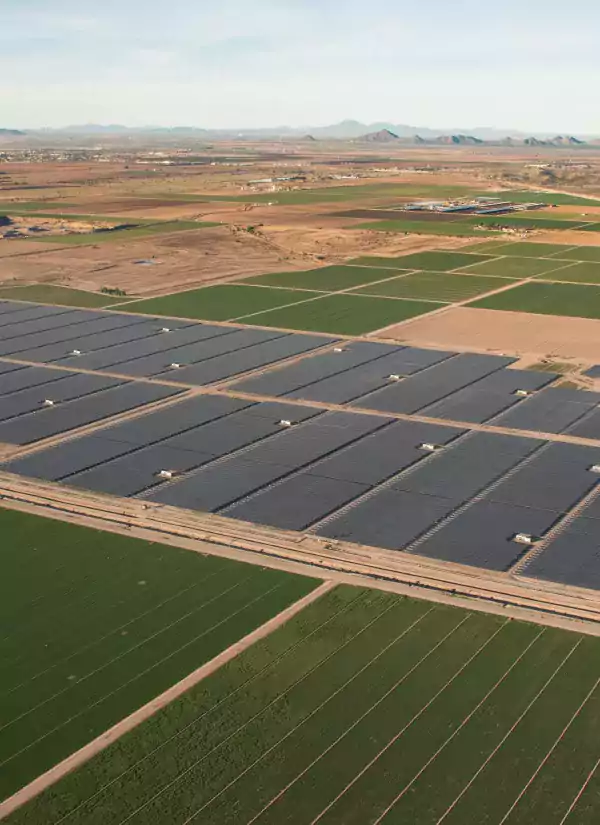 East Line Solar
Partner: 
SRP Intel Corporation
Impact: 
Partnering with SRP to help Intel Corporation meet their renewable energy goals 
Creating hundreds of local construction jobs while generating $10 million dollars in tax revenue that will help fund county services such as education and municipalities.

Landowners
We present landowners with new opportunities to capitalize on the value of their land while retaining ownership throughout the project life cycle. For many, this is a welcome complement to current land use and an opportunity to diversify their land investment while hedging against volatile commodity prices. For others, our projects offer an income stream and land-use option where none otherwise existed.
Our teams and landowners work together, in partnership, from the beginning stages of site discussions, through permitting, construction, and operation. The landowner relationship with AES begins early, is built on trust and open communication, ensuring a beneficial partnership for everyone.
Impact we're making
The stable tax revenue generated by each of our projects fund county services such as education and municipalities. On top of this, we have worked hard to bring community benefits through employee volunteerism, donations and meaningful partnerships.
| Megawatts in development | Future tax revenue generation | Construction jobs created | Projects |
| --- | --- | --- | --- |
| Solar: 746 MW | More than $40 million | More than 850 |   |
| Solar + Storage Capacity: 1745 MW | More than $100 million | More than 1000 |   |
| Wind: 977 MW | More than $36 million | More than 300 | Chevelon Butte Wind, West Camp Wind |
| Standalone Storage Capacity: 300 MW |   |   |   |
*Estimated tax revenue generated over the contracted life of the project
Project information is approximate and subject to change
Partnerships and memberships in the State
City of Coolidge Chamber of Commerce
City of Eloy Chamber of Commerce
City of Winslow Chamber of Commerce
Greater Yuma Economic Development
Pinal Partnership