Chateaugay Wind, located in the Town of Chateaugay in Franklin County, New York, is an existing 106.5 MW wind park planned to be repowered by AES. This project reduces carbon dioxide emissions by an estimated 135,705 metric tons each year, producing enough electricity to power approximately 24,600 homes annually.
 
Operational since 2009, Chateaugay Wind is a project to which AES is excited to bring new life. The repowering of the wind park will incorporate significant component and control systems replacement with design improvements, resulting in greater energy production and improved energy reliability and availability. Repowering will ensure continued, significant economic benefits to the local community via HCA (Host Community Agreements) and PILOT (Payments in Lieu of Taxes) agreements.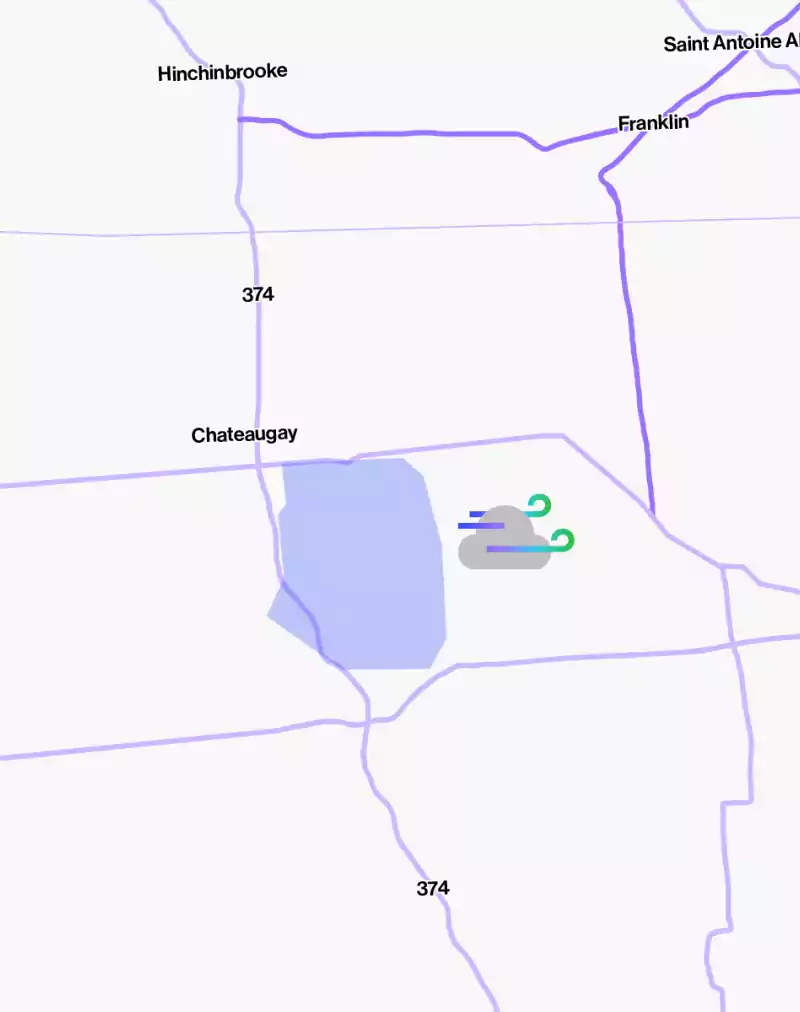 Contact us
For any inquiries or comments about Chateaugay Wind please contact us directly at:
Project Email: chateaugaywind@aes.com

Local Office Phone Number: 518-497-0818 

Local Office Address:


23 Lost Nation Road
Churubusco, NY 12923

NY Toll-Free Phone Number: 866-757-7697 

NY Office Address:


292 Madison Avenue, 15th Floor
New York, NY 10017
New York office hours
Have a question or comment for AES about their work in NY? Give us a call during these hours to talk to a company representative.
Every Monday from 11:00 AM to 1:00 PM ET
Every Thursday from 4:00 PM to 6:00 PM ET
Call our New York toll-free number at 

866-757-7697