Project timeline
Economic Benefits
The Morris Solar project will have minimal impact on neighbors, nearby communities, and surrounding landscapes. Stakeholders within the region will receive economic benefits from the project through construction, operation, and maintenance jobs, as well as expenditures for supplies and materials, lease payments to participating landowners, and new tax revenue to local communities. Our projects are intentionally developed to create lasting positive benefits for landowners and to create significant economic opportunities in the community over the project's life without burdening existing infrastructure.
The Morris Solar project represents a $385 million private investment in the County and will not require additional County services or create new infrastructure demands.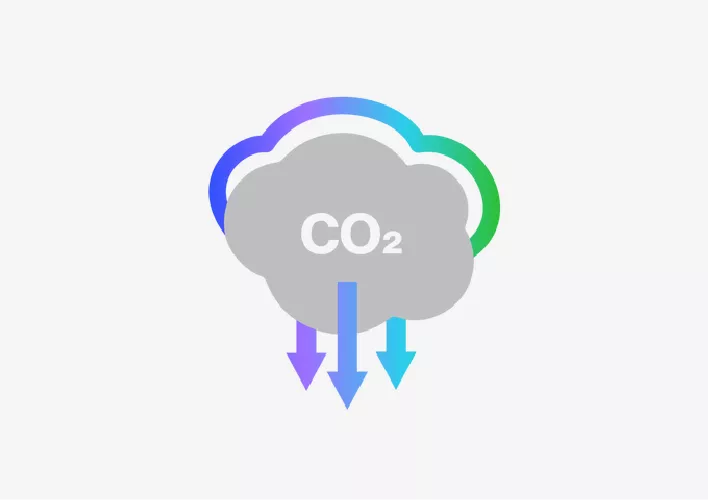 Reduction in CO2 emissions by 
~343,000 tons per year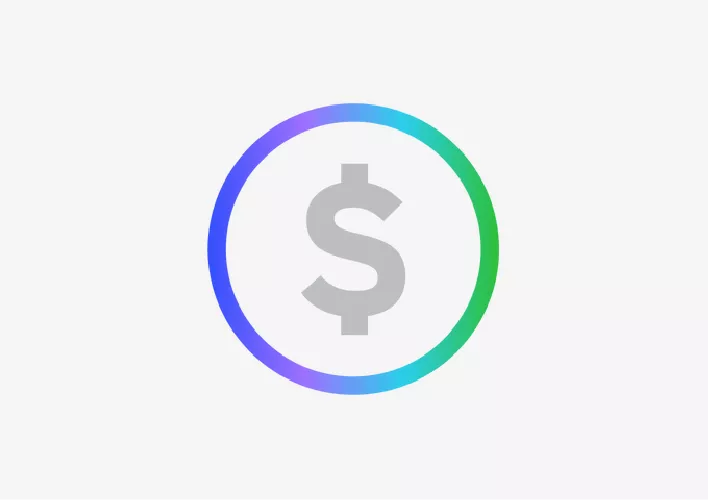 ~$8.8 million in estimated tax

 over 35 years of operation to Adair County and the Kirksville R-III School District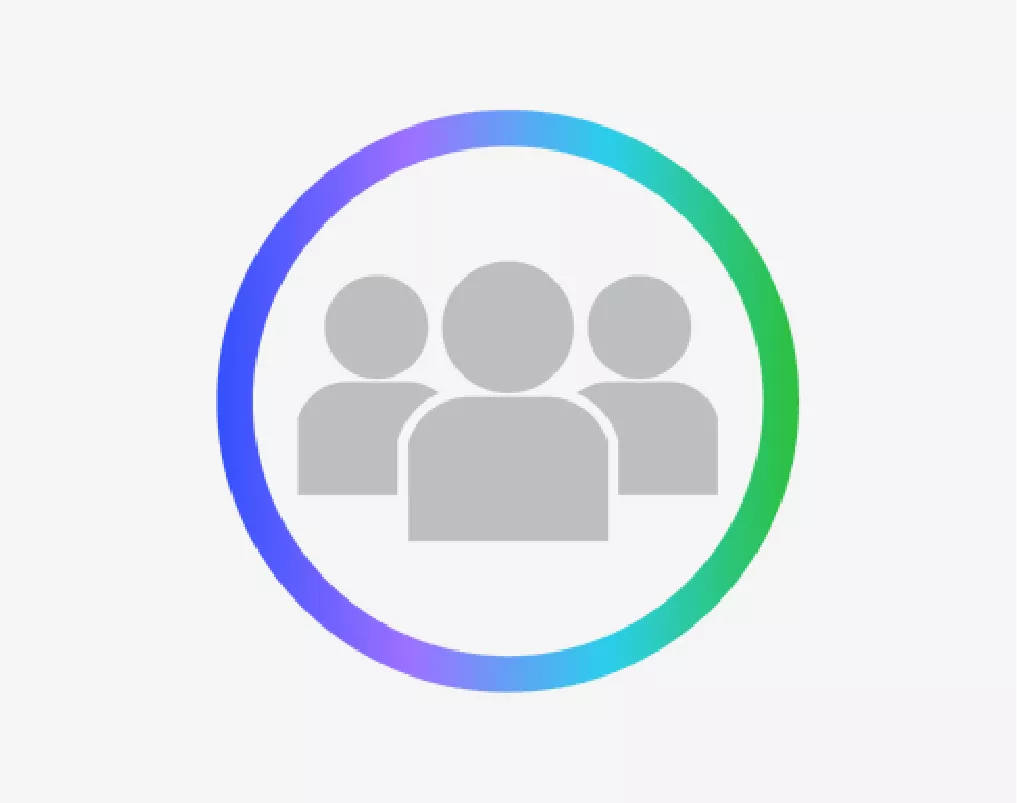 340+ jobs

 during construction

6-10 full-time

 equivalent operations jobs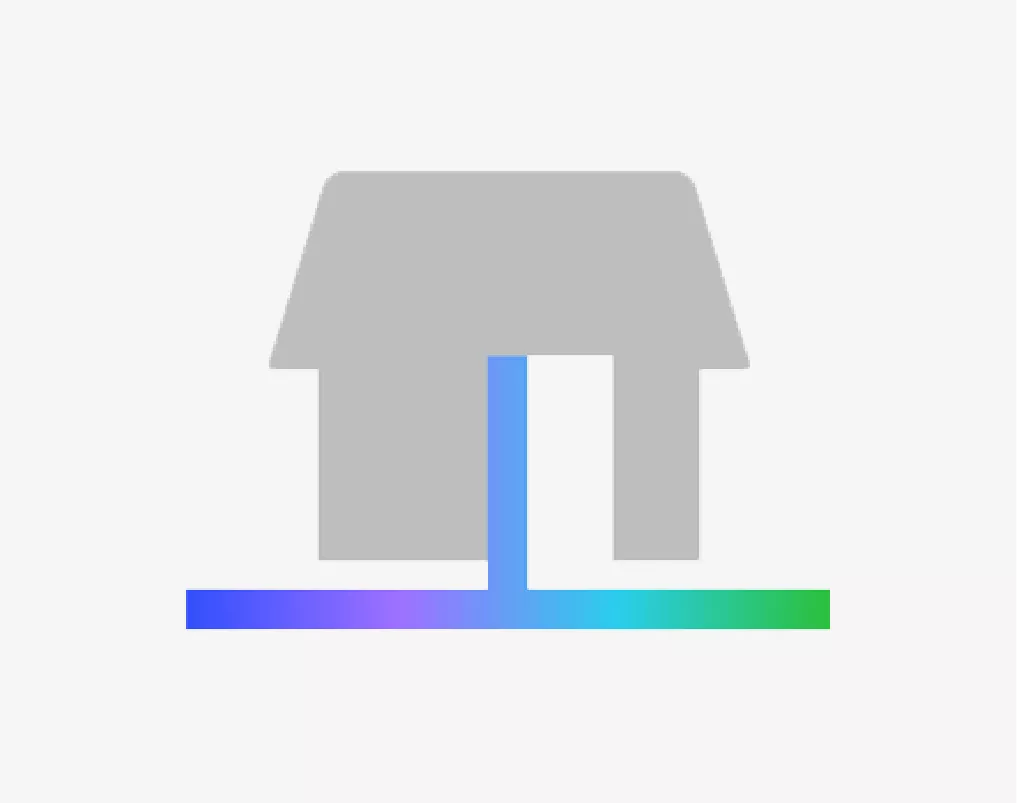 Equivalent to powering roughly 36,000 homes

 with clean energy every year
AES' Katie Haarsager discusses the Morris Solar Project with Kirksville Regional Economic Development Inc. (K-REDI).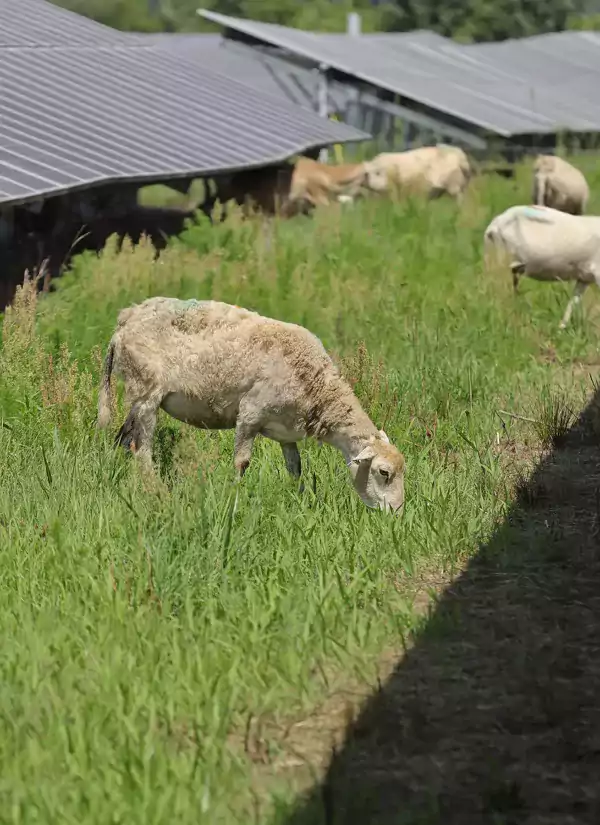 Environmental and Technical Studies
AES has completed various surveys and studies to assess potential environmental and community impacts. The facility will not produce emissions, or cause air or water pollution. The facility will have no odor, minimal noise, and will have a low profile relative to other types of development.
Project studies and surveys conducted include:
Bat Habitat Suitability Assessment
Cultural Resources Study
Raptor Nest Survey
Wetland Delineation
Meade's Milkweed Survey
Phase 1 Environmental Site Assessment (ESA)
Hydrology Study
Soil Properties (or Geotechnical) Study
Land Title Review and American Land Title Association (ALTA) Report
Building partnerships

to strengthen communities
As with all AES projects, we are committed to being a good neighbor, partnering with landowners, and investing in local communities. The project will support local businesses, including restaurants, food trucks, construction equipment, building materials, and lodging. The AES team also supports high-impact initiatives and programs in coordination with government, community, business, labor unions, and other stakeholders in the Adair County communities we serve.
AES proudly supports the following Adair County community partners:
The AES Corporation is a global energy company, with a focus in the U.S., that is accelerating the future of energy. AES has been developing and delivering innovative energy solutions to its customers for over 40 years. In the U.S. alone, AES successfully operates more than 450 solar projects that are in the ground and reliably producing clean energy across 22 states. With 4.7 GW of operating clean energy projects and more than 40 GW of projects under development, AES is a market leader in clean energy development in the U.S. AES is also a diversified energy company, owning and operating two large investor-owned utilities in Indiana and Ohio, as well as other generation assets in the U.S. and worldwide.
The entire construction period for the project is expected to last approximately 19 months – this is a standard timeframe for a project of this size and in an area where winter weather impacts schedule. Construction will only take place during appropriate work hours. Noise will be largely limited to approximately 2 months of pile driving that happens early in construction. Once operational, the solar project will be a quiet neighbor. You can expect to see an increase in truck traffic during construction along designated haul routes used for the project. Traffic will return to normal once the project is operational.
No, this project should not influence local or state power prices.
When a solar project reaches the end of its project life, the owner/operator is responsible for executing the approved Decommissioning Plan, including abiding by all local and state decommissioning requirements. This includes the removal, recycling, and disposal of all solar panels, racking, equipment, and other structures associated with the project, as applicable. The land surface within the project area will be sensitively restored to pre-project conditions to allow a return to agricultural use or other uses consistent with the land-use policies at the time. Through our supply chain process, we identify and prioritize equipment manufacturers that align with our environmental, safety and human rights commitments. Some of these commitments include buying equipment from manufacturers whose supply chains and suppliers comply with a national recycling program. We also seek to buy high-efficiency products, which reduces the total volume of raw materials and parts required for each project.
The location for this project was selected based on an assessment of 1) Ameren's transmission network and electrical infrastructure 2) available substation capacity (fancy word for electrical "space" left in a substation), and 3) an examination of the nearby landowner's property to identify the most suitable land. Typically, companies want to site solar facilities near existing electrical infrastructure (so it's easy to put the power onto the grid) and they want land nearby that is dry, flat, and has large parcel sizes.
Yes. No peer-reviewed reports provide evidence of any health issues caused by solar panels. All solar panels used by AES pass the EPS's Toxic Characteristic Leaching Procedure (TCLP) test and are classified as non-hazardous, and are not regulated as toxic materials.
Solar panels are extremely durable and rigorously tested to withstand harsh weather, including strong wind and hail. AES utilizes panel vendors that use a thick tempered front-side glass, greatly increasing the module strength.
The panels AES plans to use on Morris Solar are crystalline-silicon panels. Crystalline-silicon solar modules are made mainly of glass, aluminum, copper, and silicon, along with other commonly used plastic and wires. The cells on solar modules that are used to capture sunlight are made of silicon, which is a naturally occurring element. Crystalline-silicon solar modules are made of basic "solid-state" materials, meaning there are no liquid or gaseous components. The project will be constructed with all Tier I panels. Tier I panels are high quality and rigorously tested for predictable performance, durability, and content. All solar panels used by AES pass the EPA's Toxic Characteristic Leaching Procedure (TCLP) test and are classified as non-hazardous and not regulated as toxic materials.
PV systems do not emit any material during their operation. Electromagnetic fields (EMFs) are also referred as non-ionizing radiation, which means the radiation does not have enough energy to damage DNA. Studies prove humans are all exposed to EMFs throughout our daily lives, including wall-sockets, cell phones and computers, without negative health impact. Someone outside of the fenced perimeter of a solar facility is not exposed to a significant EMF level from the solar facility. There is no concern or negative health impact from EMFs produced in a solar farm.
Solar systems are governed by the same Building/Electrical/Fire codes that govern the construction of homes and other buildings with electrical systems in the community. The local fire and EMS organizations will be thoroughly trained on the project and available access points. Turn around radiuses will be reviewed to ensure local emergency equipment can operate within the site. The project will be fenced and secured with locks to ensure access only for approved personnel.
Solar panels are intended to capture the most light possible, and specifically designed to reduce reflection and glare. Modern solar panels reduce reflection by using anti- reflection coatings (ARC) and by texturing the surface. According to the National Renewable Energy Laboratory, solar panels reflect as little as 2% of incoming sunlight and produce less glare than standard windows and water. The Federal Aviation Administration (FAA) produced a final policy report that found solar projects do not create hazardous glare for aircraft in the area. Morris Solar has received two Determinations of No Hazard (DNH) from the Federal Aviation Administration that confirm that the project would not interfere with FAA equipment or the nearby Kirksville Regional Airport, if built.
Yes, we currently have 35 project sites and approximately 5,000 acres with sheep grazing for our solar projects. We are currently working to secure sheep grazing contacts on this project by working with local shepherds. If you or anyone you know may be interested in partnering with us on sheep grazing, please let the Morris Solar team know!
In 2022, AES signed a Road Maintenance and Use Agreement with Adair County. Before construction begins, this Agreement requires AES to do a "ride around" with the Adair County Road and Bridge Supervisor to log the current condition of any haul roads used for the project and take pictures. Once the project has been built, it will be AES' financial and contractual obligation to restore county roads and bridges to their pre-construction condition. As part of this Road Maintenance and Use Agreement, AES will be responsible for providing the County with either a parental guarantee or performance bond with sufficient funds to cover any and all road restoration work before any work on the solar project can begin.
The project area will utilize approximately 1,100 acres of privately owned land, or 0.5% (Source: USDA) of the total agricultural land in the County. Solar projects are a beneficial method of preserving farmland. By utilizing the property for the solar farm, the soil is effectively laying fallow during the operational period of the project. During this period, the soil will regain many of the nutrients lost when the land was used for agriculture. The high-quality ground cover grown under the panels and around the project infrastructure will help replenish nutrients in the solar over time by preventing soil compaction, increasing organic matter inputs via the use of a cover crop, and by reducing pesticide use. Further, the project expects to use livestock (sheep) to graze the site, employing a sustainable site maintenance plan, while keeping the land in active agricultural use.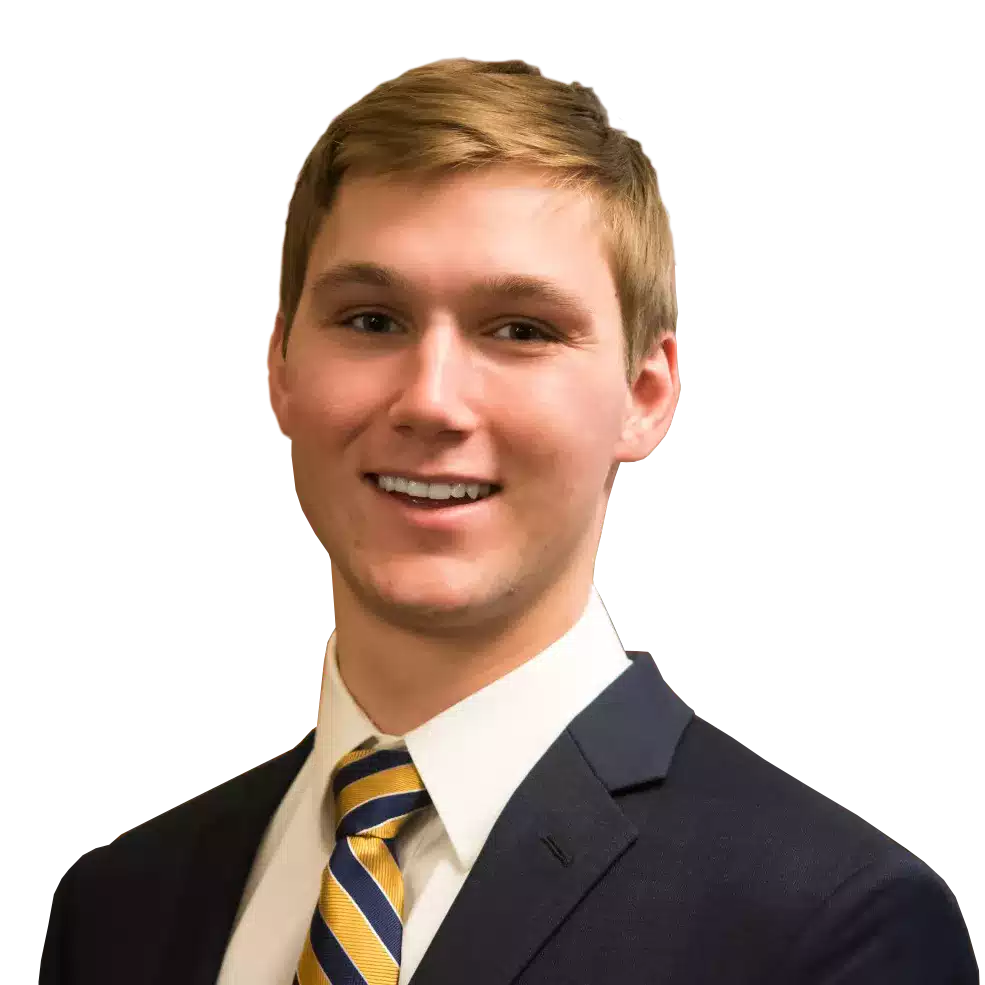 David Stimson

Associate Project Developer, AES

David has been in his current role for almost three years. As a Project Developer, David materializes solar projects from just an idea, to a fully de-risked energy asset that is ready for construction. This involves acquiring land and easements for the project, managing state and local permitting, running environmental studies, engaging stakeholders and the community, and finally, designing the project with an engineering team. His projects span the country from Missouri to Virginia, with a specific focus on utility-scale solar projects. David graduated from the University of Michigan in 2018 and lives in Richmond, Virginia and enjoys hiking and fly fishing on the weekends.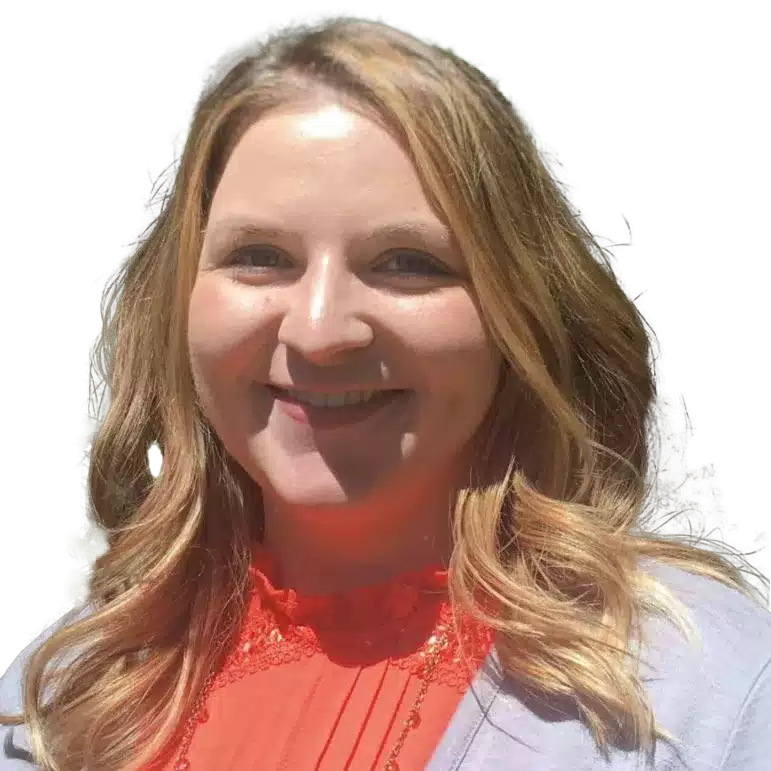 Katie Haarsager

Stakeholder Engagement Manager, AES

Katie has been in her current role since July 2022. She manages public outreach and education on AES projects in Missouri among other midwestern and south-central states. Katie facilitates conversation and community understanding between AES and community stakeholders to build strong, genuine relationships with our partners throughout the full life cycle of our projects. She supports the AES team and project communities through outreach events, communication materials, social impact partnerships and STEM / workforce development opportunities. Katie has worked in the energy industry since 2011. She is passionate about the agriculture community having grown up on a third-generation farm in rural North Dakota. Katie still resides in North Dakota where she enjoys gardening, volunteering with her local extension agency and a fresh cup of coffee.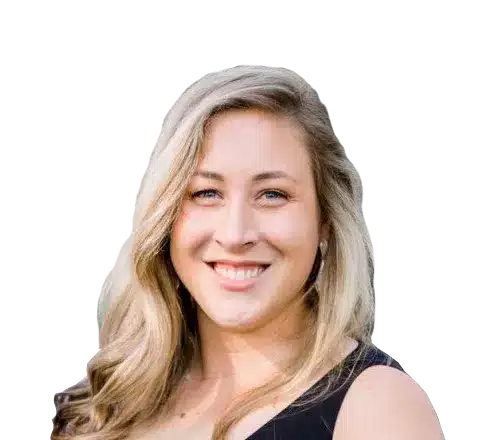 Sarah Lindemann

Permitting Manager, AES

Sarah has been in her current role since 2019. She manages permitting efforts on AES's utility-scale solar projects in the Mid-Atlantic and some midwestern states, including Missouri and Michigan. Sarah develops permitting strategies for projects at federal, state and local levels of government and works closely with a variety of stakeholders to ensure the success of AES projects. Sarah has worked in the renewable energy industry since 2016 and is passionate about finding solutions to complex land-use challenges and spanning boundaries between stakeholders. She is a graduate of Sweet Briar College and Virginia Tech. Sarah is an avid gardener and reader and enjoys spending time at the stable and riding.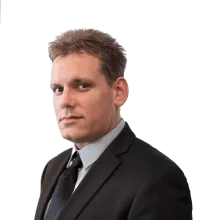 Jeff Cole

Senior Project Manager, AES

Jeff has been in his current role since 2022. He is a Senior Project Management Professional with expertise in electrical infrastructure, networking infrastructure, solar project development, design, installation, commissioning, battery storage and carbon projects. Jeff excels in creating and nourishing relationships with colleagues and contractors, which enables his team to execute at a higher level in the renewable energy and electrical contracting industries. He has developed and managed nearly 1 GW of projects in renewable energy and electrical infrastructure with a focus on manufacturing facilities, K-12, feed-in tariffs, utility-scale solar farms and net-metering. Jeff lives in Indianapolis and enjoys do-it-yourself projects and playing guitar.
Stay Updated
We want to hear from you! If you're interested in receiving project updates and meeting notices about the Morris Solar project or have questions/comments - Please fill out and submit this form.