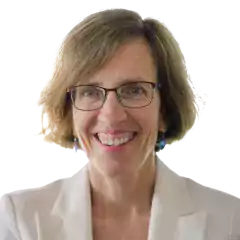 Maura Shaughnessy
Director
Maura Shaughnessy has been a director of AES since July 2021 and serves as a member of the Financial Audit Committee and Innovation and Technology Committee of the Board.
After thirty-two years in the investment management industry, Ms. Shaughnessy brings to the AES Board a deep knowledge of the global utilities and energy infrastructure industries.  She began her career as a Research Assistant at the Board of Governors of the Federal Reserve in the domestic macro section.  After earning her M.B.A., Ms. Shaughnessy became an Equity Research Analyst at Harvard Management Company, covering several industries including electric utilities.  In 1991, Ms. Shaughnessy joined MFS Investment Management ("MFS") as an equity analyst and in the following year, launched and managed the MFS Utilities Fund until her retirement in 2019.  Included in this Fund were utilities (gas, water, electric), power, telecommunications (wireless, landline, cable) and energy infrastructure companies.  The Fund had a global mandate and Ms. Shaughnessy invested across the capital structure.  During her tenure at MFS, Ms. Shaughnessy also managed diversified funds in the large cap value and multi cap core disciplines for approximately eight years.
Ms. Shaughnessy graduated magna cum laude with a B.S. in Economics from Colby College and received an M.B.A. from the Tuck School of Business at Dartmouth College where she was named an Amos Tuck Scholar.  She is a Chartered Financial Analyst.