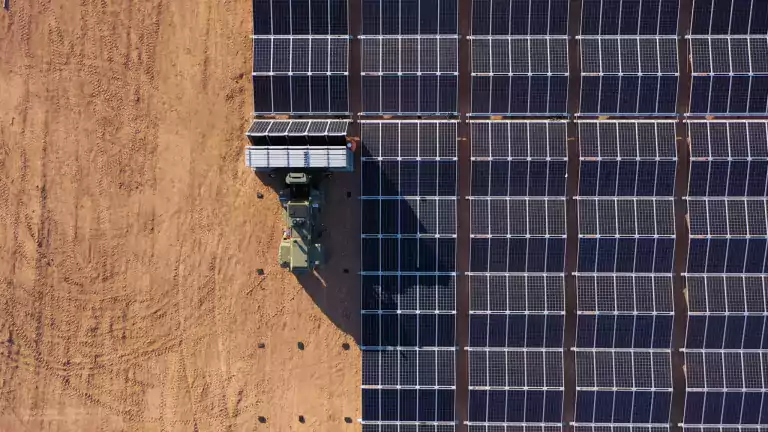 About the 

partnership
Together with 5B, we're deploying up to 2X more solar energy 3X faster using 50% less land, making clean energy available in places previously thought impossible. We're removing the barriers to widespread solar energy adoption, ushering in a new wave of customers to meet their short-term and long-term clean energy goals.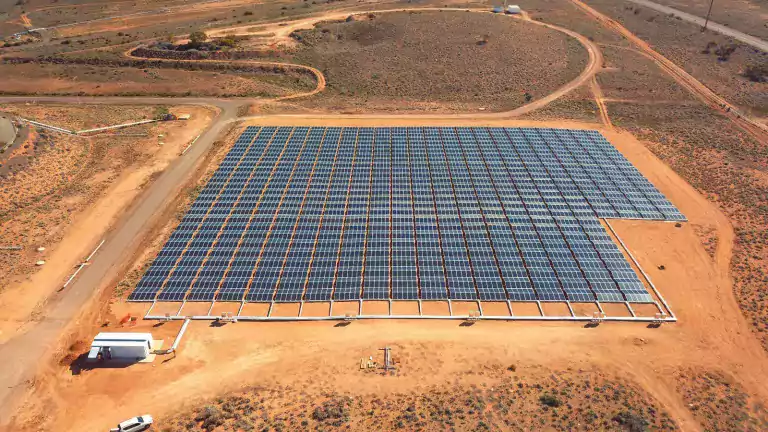 About 5B
5B is a solar technology innovator on a mission to transform the world's energy sources by delivering world-class technology that makes clean energy more competitive and accessible than ever before, and they're doing this through their flagship MAVERICK technology. 5B's revolutionary MAVERICK solution re-engineered the solar supply chain from the ground up to deliver solar projects faster and smarter than ever before.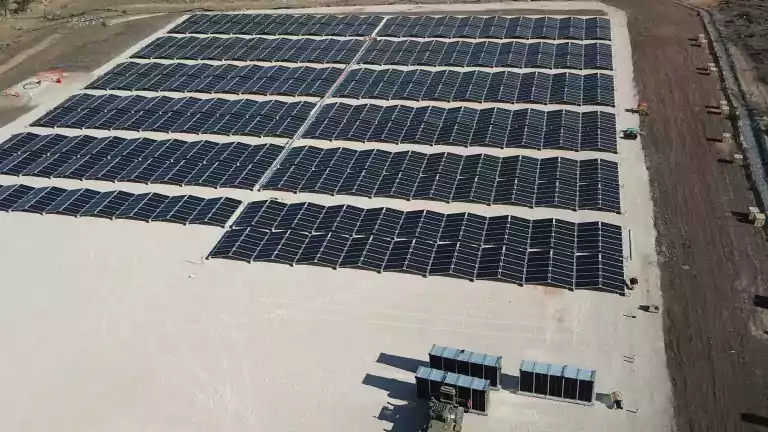 Challenges we
solved 
together
5B was ready to bring MAVERICK to the global scale, but they needed a partner to do it. 
Combining AES' track record of introducing and scaling innovation to advance the future of energy with 5B's transformative technology and deployment process, we're empowering customers to meet their energy goals at a pace that was previously impossible.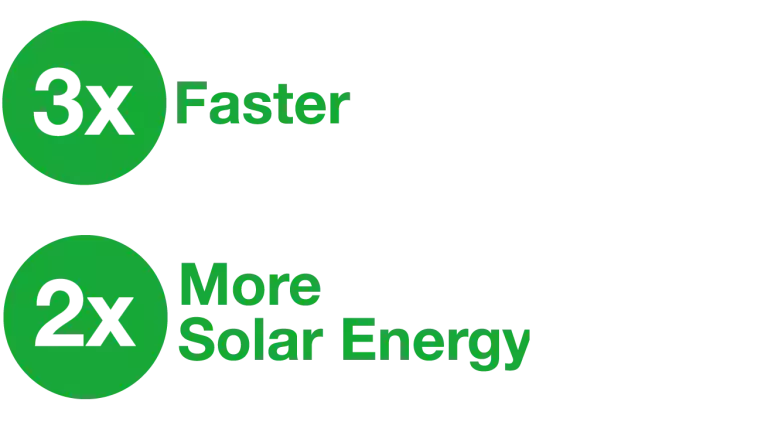 Simplest
Pre-wired, plug & play modular system shipped to site ready to deploy 

Minimal site preparations 
Fastest
200 kW+ per team / day 

1 MW installed per week, with only 3 people
Smartest
Up to 2X more energy per area

Streamlined logistics and high shipping density;
Rapid redeployment
Portable and re-deployable

Zero performance impact
Install anywhere
Remote, rural and sites in harsh conditions  

Suitable for all ground and soil types, including landfills, with minimal ground penetration and limited to no civil works required. 

Wind-resistant and already deployed in cyclone areas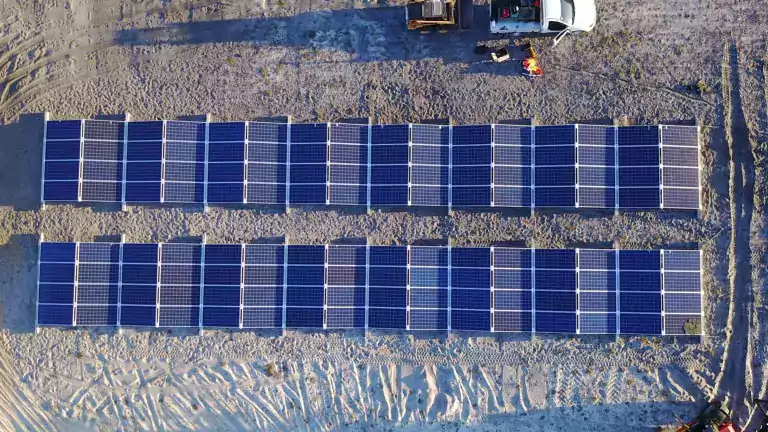 Short-term or long-term solutions
Use the energy when you need it, pack it up if operations move or land is needed for redevelopment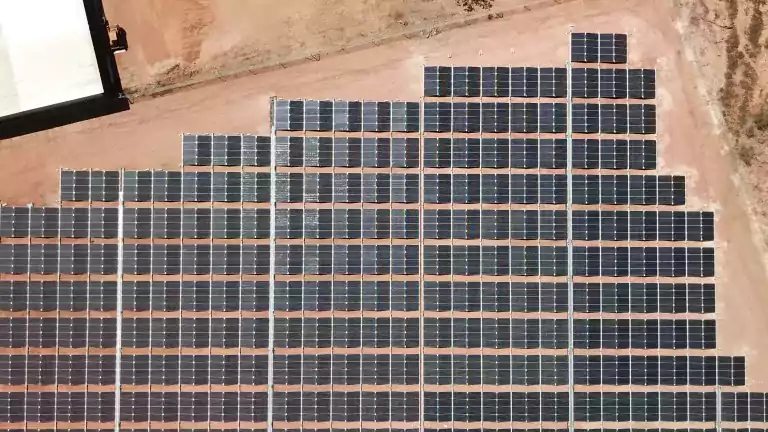 Temporary or scalable solutions
Flexibility to scale the system to meet customer needs on a project by project basis or remove a system as demand requires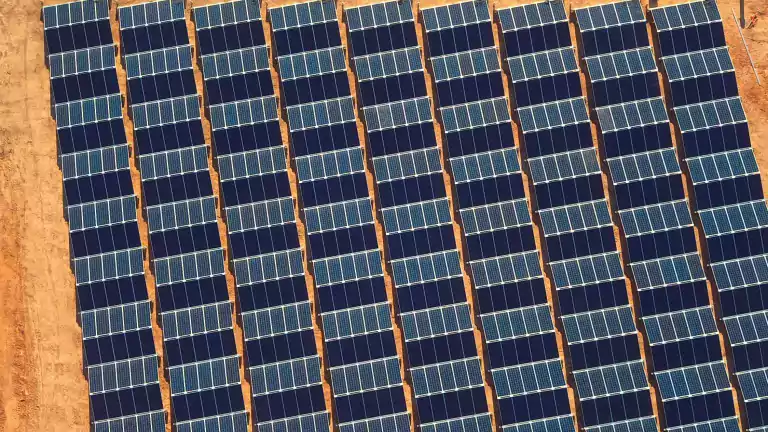 Hybrid renewable solutions
Integrates with other energy systems, including battery energy storage, wind and more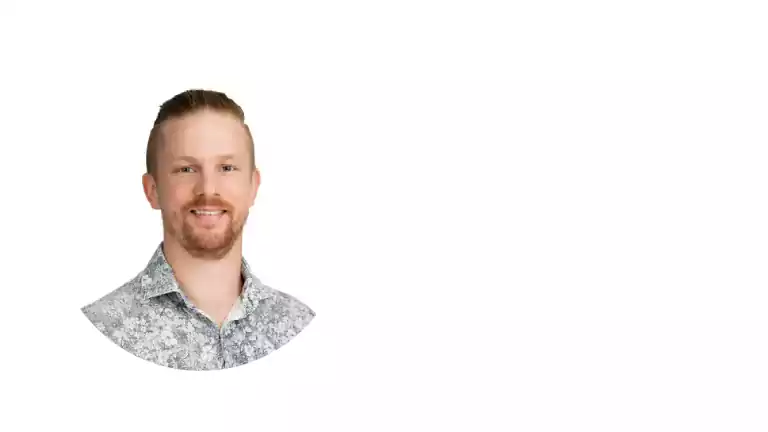 Testimonial
"AES share our vision for a clean energy future. Our Maverick solution is defining the next generation for solar power and the true potential of solar power in terms of how fast, simple, flexible and low cost it should and will be. 5B has delivered the speed and efficiency benefits of our MAVERICK solution in the Australian market, and now AES is bringing its strength to bear as we scale our solution globally."
Chris McGrath
5B's Co-founder and CEO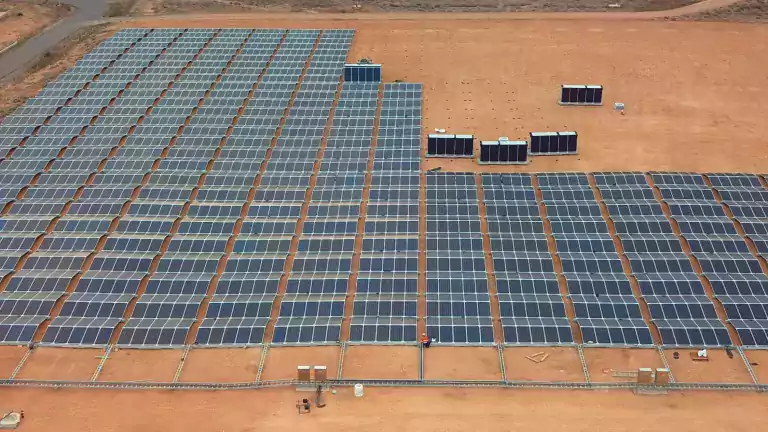 Bringing 5B to a global scale
Just like we set out to do, we're already accelerating the global adoption of 5B's MAVERICK solution right here at AES.
AES Panama will fast-track the delivery of a 2 MW project utilizing the MAVERICK solution, and AES Gener in Chile will deploy 10 MW of MAVERICK technology as a part of the expansion of its Los Andes solar facility in the Atacama Desert in the north of the country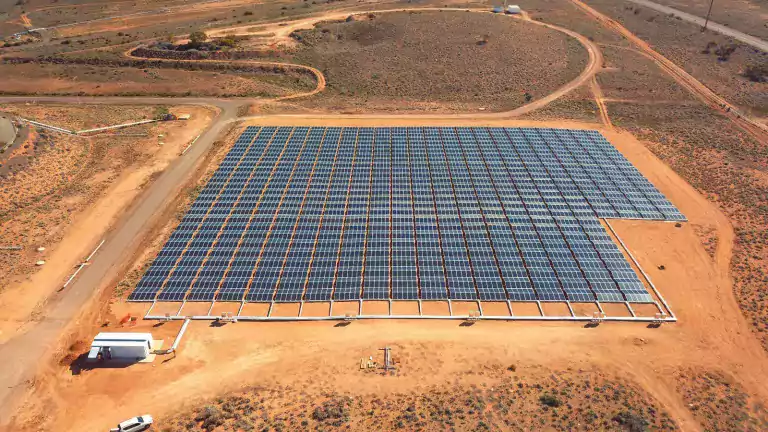 Accelerating the 
future of energy
7/30/20: Partnership Announced 

8/10/20: MAV assembly begins at 5B's factory in Australia for AES Panama solar project 

8/27/20: Begin loading MAVs into shipping container 

9/9/20: 5B completes first ever international shipment to Panama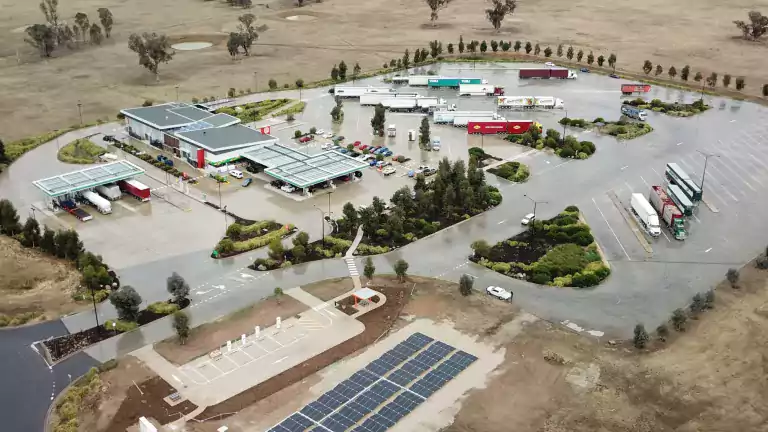 Looking to the 
future
Solar is the most abundant clean energy source in the world. Through our partnership with 5B, now customers can finally tap into solar energy to meet their growing needs in today's rapidly changing environment.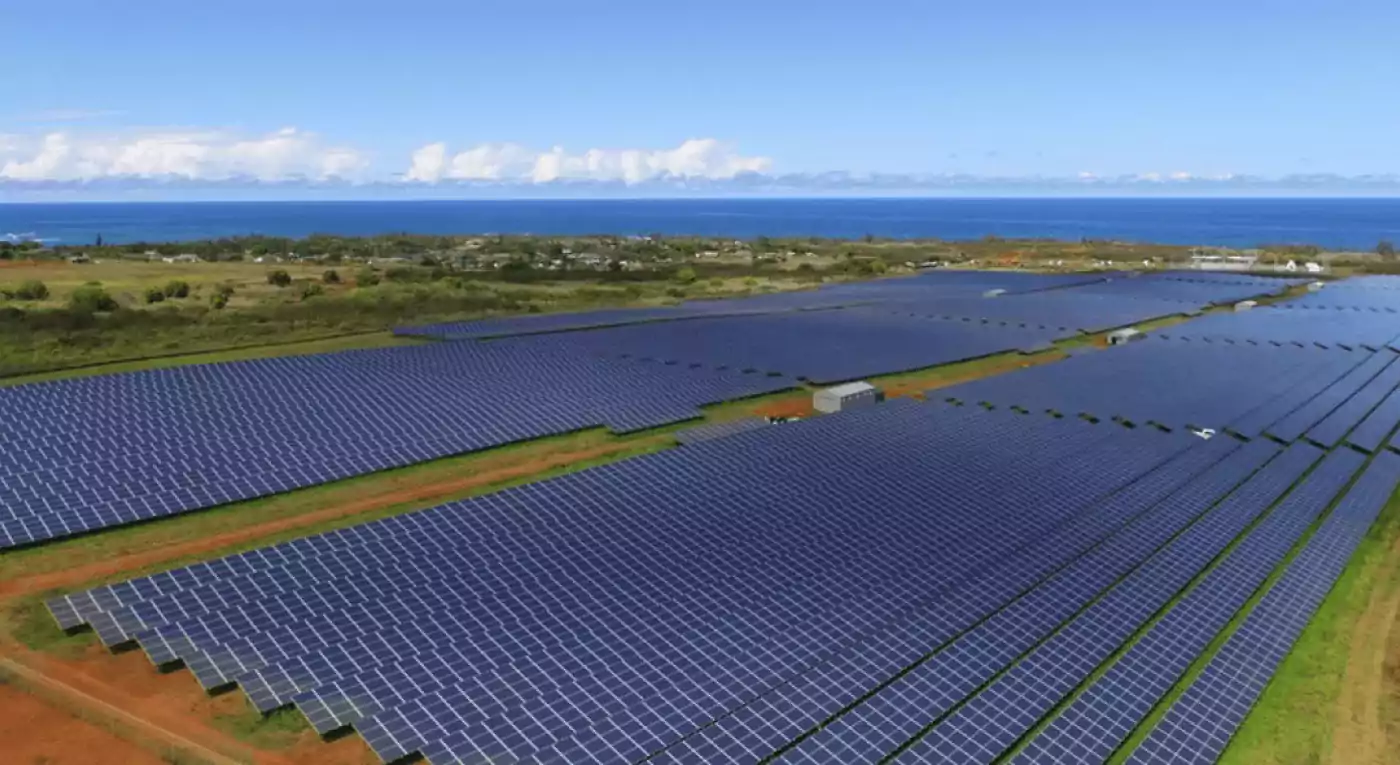 Kaua'i Island Utility Cooperative sets a new standard for carbon free energy together with AES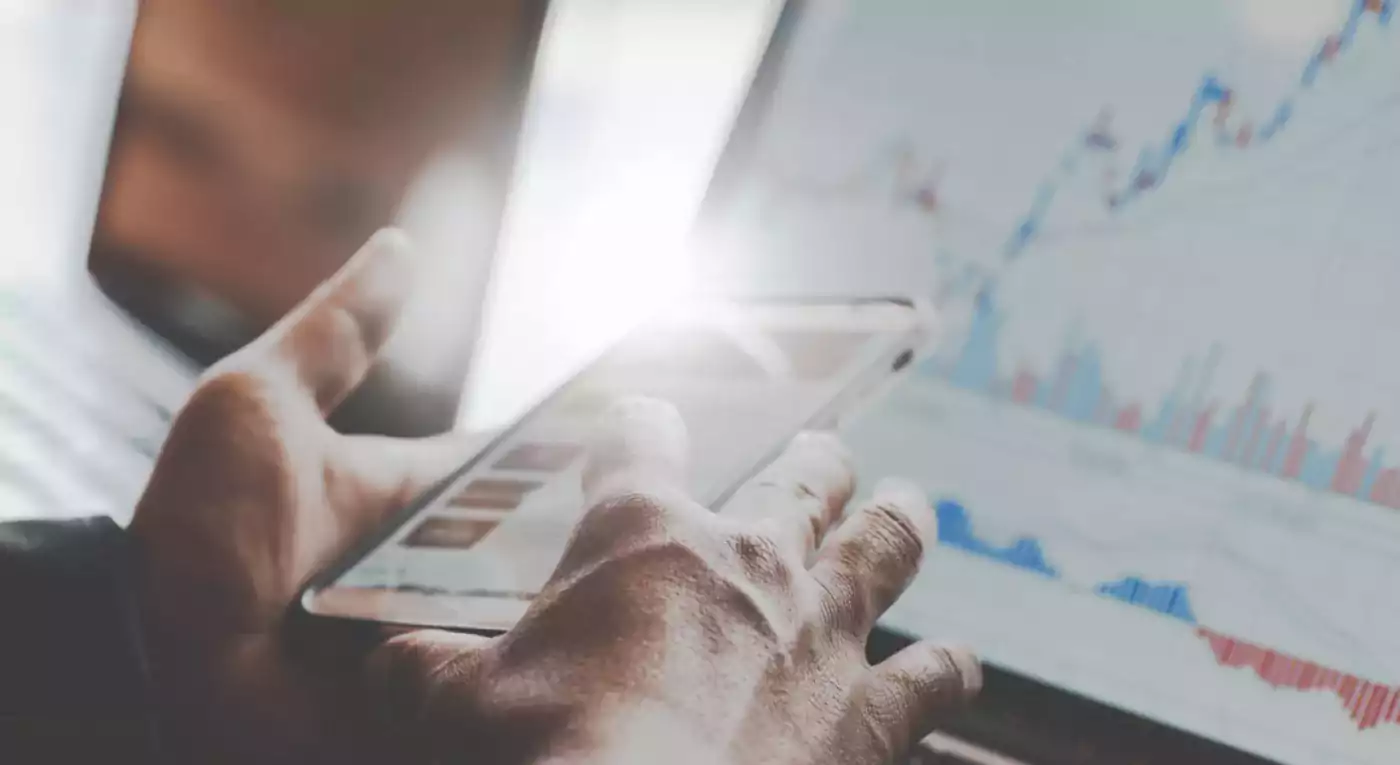 How Google is using data centers to accelerate the global adoption of clean energy