It's 

our people

 that make AES a great place to work
AES people around the world share a passion for improving lives and creating a greener, smarter energy future. With their innovative spirit and commitment to our values, our people are working around the clock with our stakeholders to create award-winning energy solutions.
Meet the people working together to 
accelerate 

the future of energy.
Diversity, inclusion & belonging
At AES, we believe respecting all backgrounds, differences and perspectives enables us to improve the lives of our people, customers, suppliers, contractors and the communities in which we live, work and serve. We believe an inclusive environment where people show empathy and work together to innovate and co-create solutions benefits society, our stakeholders and our business. We believe the strength of an organization and its sustainability comes through diversity, inclusion and belonging. 
Interested parties can click here to see our consolidated US EEO-1 data.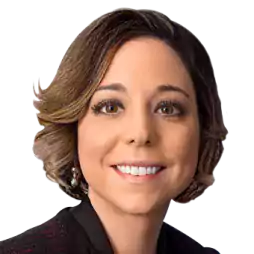 Tish Mendoza
Chief Human Resources Officer
Message from the CHRO
Our people are motivated by improving lives at AES. We're accelerating the future of energy that's not only smarter and cleaner but also more sustainable and inclusive. Whether our people are local or global, we work as one team.  All together, we leverage our diverse perspectives to meet changing customer needs across our markets. Everything we do is in partnership with key stakeholders to affect positive change by transforming the energy industry while also creating improved opportunities and outcomes for all.


Have zero carbon emissions from electricity by 2050

Great place to work award caribe 2020 Add 2-3 GW of wind, solar and energy storage per year

Great place to work award central america and caribe 2020 Reduce carbon intensity 50% by 2022 and 70% by 2030 versus 2016 levels