Energy4Talent application process

For this program we have set up a robust recruiting process, which runs from September to December every year. During this four-month process, you will get a chance to connect and collaborate with other candidates, as well as get to know our business and culture to identify if AES is the right place for you.
Online Assessment
If you meet the basic criteria for the program and move forward from the initial questionnaire, you will receive a link to an online assessment in a portal called HireVue.
This assessment is made up of several video interview questions focused on learning more about you and your experiences, as well as a few online games designed to assess logic and problem-solving abilities.
Group Assessment
Based on the analysis of the video interview and games in HireVue, we will select groups of top candidates by country for a group assessment. This part of the process will also be virtual. Approximately 15-20 candidates will be invited to each virtual session where we will get to know each other better, share more information about the program and AES and answer any questions you may have.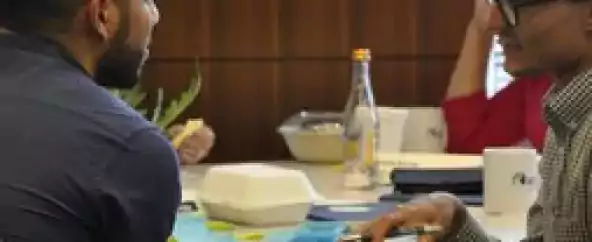 Introductions
The first part of the session will focus on introducing each candidate to the group and warming up. You will receive instructions in advance of the session with a prompt for your introductions and any other key information you will need.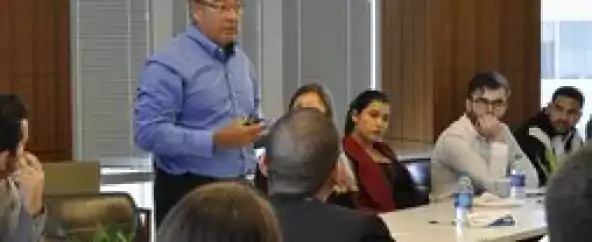 AES presentation
Before starting the group activity, we will share more information about the company and the program, and we will dedicate a few minutes to answering questions from candidates.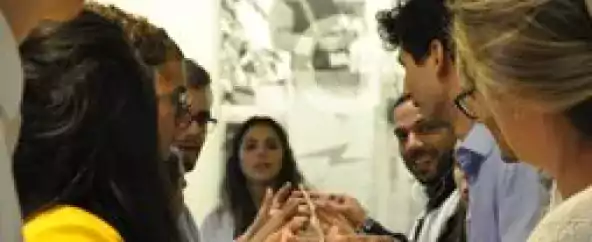 Group activity
After a short break, you will receive instructions for the activity and break into assigned groups to work together on the prompt. We can't give too much away in advance, but we can share that this is a fun activity to get you thinking about renewable energy where we'll observe some of the skills we are looking for in trainees, such as communication, teamwork, and leadership.
Business Panel
After the group assessments, we will select groups of 10-15 candidates to move forward to the Business Panel stage, which will be managed in-person or virtually, on a country-by-country basis. For this stage of the process, we will prioritize in-person sessions, however, that might not be a possibility in every market. This will be communicated to the selected participants in advance of this stage of the process.
This part of the process is similar to Group Assessments; the main difference in this stage is that it includes the participation of several AES senior leaders at the sessions. The Business Panels are structured in three parts.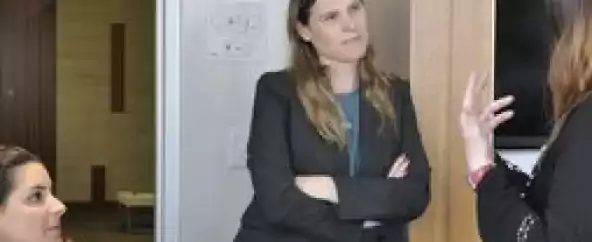 Personal introductions
You will receive a prompt in advance of the session to create a personal presentation in English with a visual aid (this could include PowerPoint or another tool that can be screen shared). You will have limited time for this presentation, so you must be concise and effective.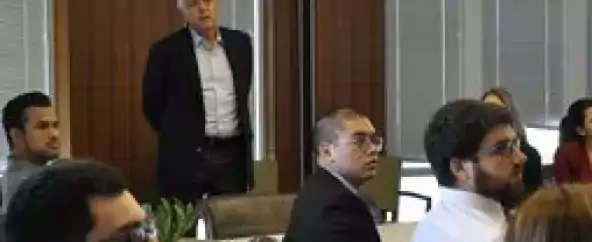 AES leaders Q&A
After the personal presentations, you will have the opportunity to ask senior leaders about AES and our business. This is a great opportunity for you to gain the information you need to define if AES aligns with your goals and expectations. Whatever you are curious about, this is the opportunity to ask!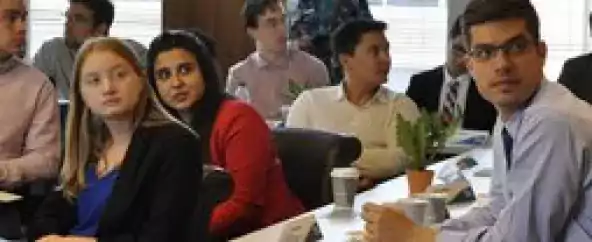 Group activity
As in the group assessments, in the second part of the session, you will be divided into two groups and given a prompt to work out and then present to the full session. The activity for this stage of the process is more focused on business topics, such as analyzing a business case, suggesting improvements or new ideas, or structuring a business proposal. In the group activity, we and AES senior leaders will observe some of the skills we are looking for in trainees, such as communication, teamwork and leadership.
Individual interviews
After business panels, we will discuss internally among our HR teams and business leaders to identify the top 2-3 candidates for each trainee position available.
These candidates will be asked to attend a short 30-minute interview with at least one HR team member and one business leader. As with the Business Panel stage, these interviews could be virtual or in-person depending on the location. In-person activities will be prioritized as much as possible.
This interview is focused on answering any remaining questions that both the AES participants and the candidate have about the position, work expectations, professional interests, applicable experiences and any other relevant topics.
Offer letters
After the interview stage, a final decision is made internally in order to send out the offer letters to the selected candidates. At this point, you will be in direct contact with the recruiter and HR representative for your location to coordinate all logistics related to the hiring process and documentation needed to begin the program.
Onboarding
There will be in person activities and globally coordinated virtual sessions. During the induction process you will:
Receive your equipment.

Get to know the other trainees in your cohort.

Meet former and current trainees at AES.

Learn about AES through sessions with several global and regional leaders.

Participate in skills trainings to set you up for success in your first rotation.

Understand details about the Energy4Talent program.

Common trainee qualities
The Energy4Talent program actively recruits top tier talent, with the goal of forming an innovative group of new and recent college graduates, capable of leading high-impact projects that directly contribute to a greener energy future. Our trainees are motivated, leadership-oriented individuals who exhibit a desire to develop the following qualities.

Communication
Tasked with working with teams both locally and globally, effective communication is a critical component of how we work.

Teamwork and collaboration
AES is global organization where your ability to work with cross-functional teams is imperative to your success.

Customer-focused
Our people live and work in our communities and strive to ensure a safe, sustainable and affordable future for our customers.

Problem-solving skills
At AES, we're solving some of the world's toughest energy challenges and recognize the importance of utilizing a variety of ways of thinking and working.

Creativity and innovation
Accelerating the future of energy requires creative thinkers focused on innovation.

Results-driven
AES is a fast-paced environment where we're focused on accelerating the future of energy.

Adaptability and flexibility
In order to lead the change in our sector, we must be adaptable to new technologies, innovations and environments.

About interviews and recruiting process