Solar energy developed with the highest standards
All together, AES and Omaha Public Power District are bringing 81 MW of clean energy to Nebraska customers and supporting OPPD's goal of being a net-zero carbon producer by 2050. At the end of 2021, AES purchased Community Energy, and became the long-term owner and operator of the Platteview Solar facility.
Project timeline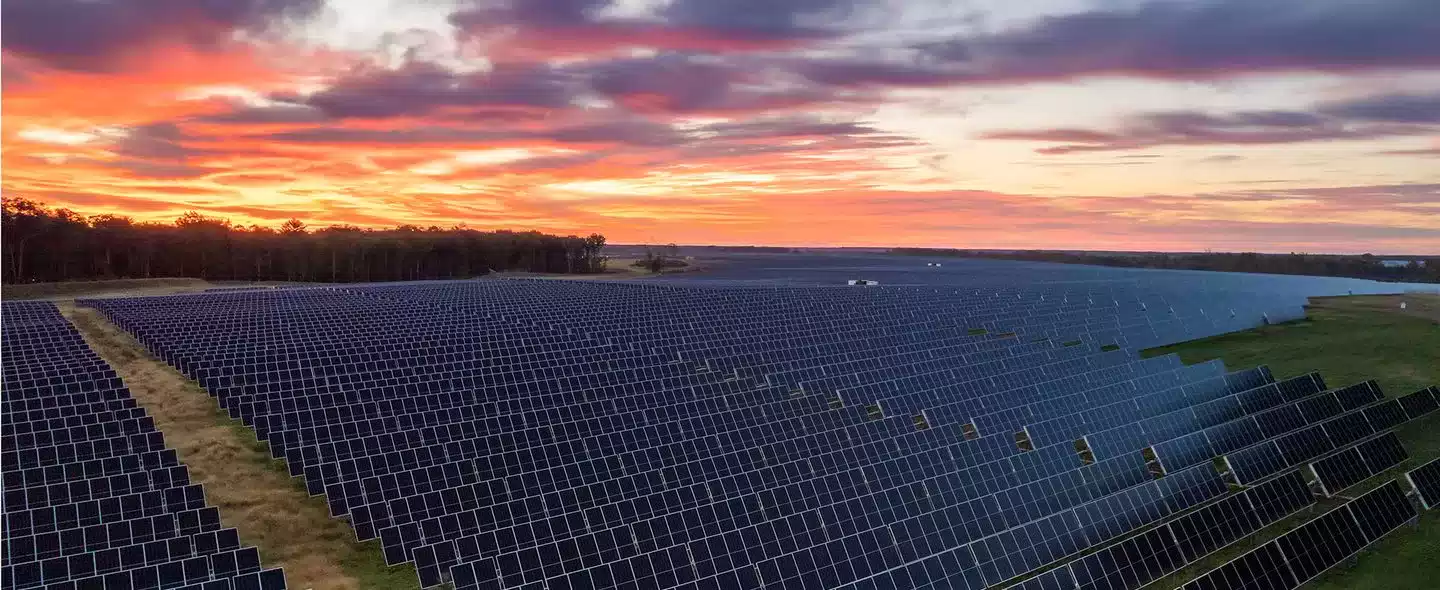 Community focused solar
AES is committed to being a good neighbor and contributing member of Saunders County communities. We value our relationships with local partners and community members, and we work diligently to ensure that our clean energy projects deliver long-lasting, positive impact to the community. Our projects are intentionally developed to create significant economic opportunities in the community over the life of the project, without burdening existing infrastructure or negatively impacting the environment.
The AES team has worked closely with the community to manage concerns around viewsheds and community assets, such as the Hollst-Lawn Cemetery.
Platteview Solar will comply with all Saunders County and State of Nebraska requirements and the approved Conditional Use Permit regarding setbacks, fencing and screening.
Environmental studies have been completed to ensure the protection of sensitive areas, habitat and species with focus on wetlands, drainages, cultural resources, as well as threatened and endangered habitat and species.
The Platteview solar project prioritizes agricultural land preservation, including a commitment to plant a portion of the site with pollinator-friendly and native species.
The project will include the planting of a restorative ground-cover seed mix to ensure that the land is enhanced throughout the life of the project.
There is a carefully developed plan, with financial surety, for the safe, clean decommissioning of the site to return the land to its original condition at the end of the project's lifecycle.
Questions? We're here to help!
Contact our team