Harnessing Michigan's clean energy potential
Michigan has set an ambitious target to reach carbon neutrality by 2050 and an interim goal to generate 60% of its electricity from renewable sources while phasing out coal-fired power plants in the state by 2030. The state has been a leader in wind energy capacity and is now expanding its impact through increased solar adoption. As Michigan diversifies its energy production, there are numerous opportunities to create lasting value by taking a thoughtful approach to renewable energy development in the state.
At AES, we're dedicated to developing meaningful partnerships with local communities that help Michigan reach its decarbonization targets. Our renewable energy solutions provide both economic development opportunities for local communities and an affordable energy supply for Michigan consumers and businesses.
Drawing on our deep expertise and experience in energy development, we customize solutions to meet local needs. Our renewable energy projects create jobs, generate substantial property tax revenue for local governments and protect the environment.
Operational 
 
| Project name | Location | Facility type | Facility size (MWac) | Operating Since: |
| --- | --- | --- | --- | --- |
| Pullman Solar | Allegan County | Solar | 20 MW | Q4 2022 |
| Letts Creek Solar | Jackson County | Solar | 15 MW | Q4 2022 |
| Cement City Solar | Jackson County | Solar | 20 MW | Q1 2023 |
In development  
 
| Project name | Location | Facility type | Facility size (MWac) | Expected operational date: |
| --- | --- | --- | --- | --- |
| Thorn Lake Solar | Washtenaw County | Solar | 20 MW | Q4 2024 |
| Calhoun Solar | Calhoun County | Solar | 125 MW | Q4 2024 |
Project information is approximate and subject to change.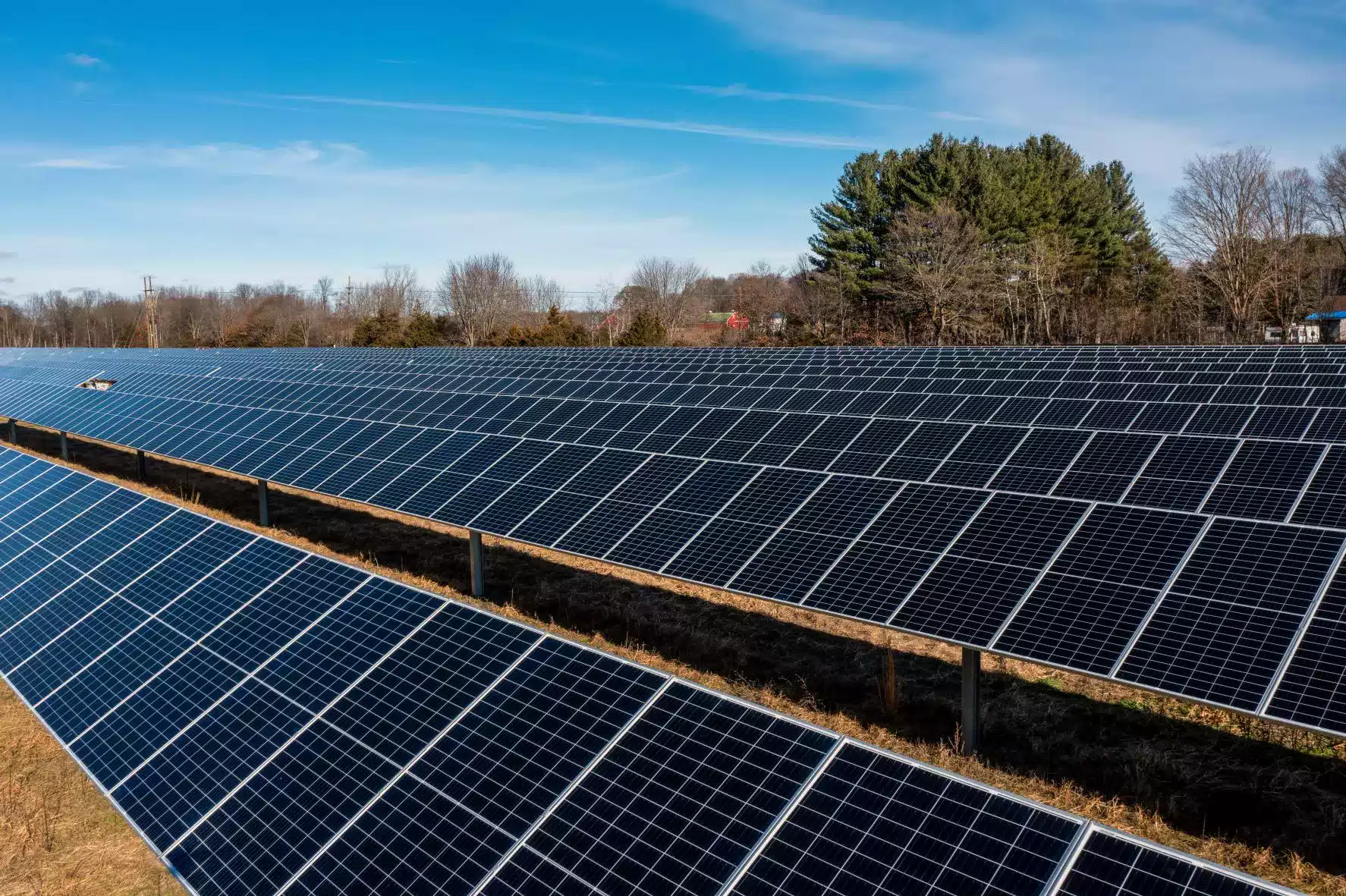 AES' Pullman Solar project in Allegan County.
Preserving the land and creating new opportunities with landowners
We understand the importance of protecting farmland and the local environment when developing energy projects. We believe in being a good neighbor by preserving the character of the communities we serve while providing reliable energy. 
AES also seeks opportunities to bring a dual-use approach to our projects by designing projects that allow renewable energy and farming to co-exist. We work with local experts to carefully select ground covers for project sites and seek partnerships to study the improvements to soil quality and pollinator populations through the life of a project. This approach is valuable for future agricultural production and wildlife habitat, protecting the land for future generations. 
We offer landowners opportunities to tap into new sources of revenue from their land while retaining ownership throughout the entire life of the project. For many, this is a welcome complement to land use and an opportunity to diversify their land investment while hedging against volatile commodity prices. For others, our projects offer an income stream and land-use option where none otherwise existed.
Our team and landowners work together, in partnership, from the early stages of site discussions, through permitting, construction, and operation. The landowner relationship with AES is built on trust and open communication, ensuring our projects create a long-lasting, positive impact for our landowners and local communities.
AES is a proud member and partner of:
Michigan Chamber of Commerce
Michigan Energy Innovation Business Council
Great Lakes Renewable Energy Association
Irish Hills Chamber of Commerce
West Coast Chamber of Commerce
Lakeshore Advantage