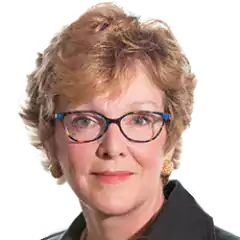 Holly Keller Koeppel
Director
Holly Keller Koeppel has been a Director of AES since April 2015 and serves on the Governance Committee, Innovation and Technology Committee and is Chair of the Financial Audit Committee of the Board.
Ms. Koeppel, a senior operating and financial executive, has served for over thirty years in the energy industry. Her knowledge of global energy-related commodity markets and infrastructure industries offers valuable insights to the Board. Most recently (from March 2015 to January 2017), Ms. Koeppel was Managing Director and Co-Head of Corsair Infrastructure Management. From 2010 to February 2015, Ms. Koeppel was Partner and Global Co-Head of Citi Infrastructure Investors, a division of Citigroup. Prior to her service at Citi Infrastructure Investors, Ms. Koeppel served as Executive Vice President and Chief Financial Officer for American Electric Power Corporation ("AEP") from 2006 to 2009, and several additional executive positions at AEP from 2000 to 2006.
Koeppel received a BS in Business Administration from Ohio State University and an MBA from Ohio State University where she was a member of Phi Beta Kappa.