The 2023 AES Energy Innovation Challenge is now underway!
Competition framework
Participants are high-performing, graduate students who demonstrate diversity of thought, a passion for renewable energy, and personify our company values.
Student teams will create a presentation detailing a solution in response to the prompt that will be related to a clean energy problem that the industry is facing.
Participating teams will receive a briefing packet when the prompt is released in October and the application period closes.
Four-week competition with 2 two-week rounds.
The first round will be regional, the finals will include the two best teams from each region and the next highest scoring team from any region.
Winning teams will receive monetary prizes as well as individual interview conversations for full time and internship opportunities.
All competition participants will receive access to networking opportunities at AES and industry association memberships.
Team requirements
All participants must be enrolled in a graduate degree or equivalent program and attend the same academic institution.
3-5 graduate students  per team.
Teams must have representation from at least two different academic disciplines. This can be representing different graduate programs or different undergraduate backgrounds if entire team is in the same graduate program.
Students must form their own teams; however, team formation support will be provided at our information sessions.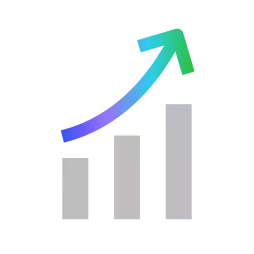 Accelerate the responsible energy transition
We are in an unprecedented time, facing monumental challenges in order to transition our society into a clean energy future. The Energy Innovation Challenge allows you to join AES in accelerating the future of energy by gaining invaluable insight into what these problems look like and what it takes to solve them.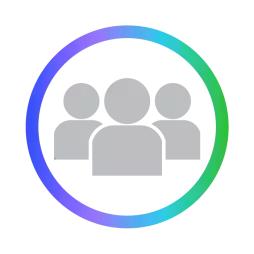 Networking
Participating students will be provided several valuable networking opportunities. All participants will be able to select a discipline and speak one-on-one in a coffee chat with an AES person of that business specialty. Finalists will receive the unique opportunity to network with AES senior leaders as a component of the final round of presentations. The first and second place winning teams will receive individual interview conversations for full time and internship opportunities depending on the students' needs.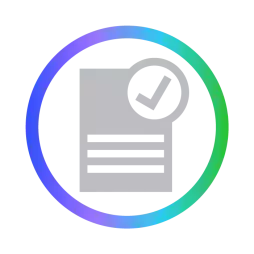 Gain invaluable industry experience
Your team will work on a potential solution to a problem facing the energy industry today. Through this exercise, you will conduct research and use different skills you have developed throughout your education to gain real-world energy experience. This competition will show you how to succeed in the industry and make you more attractive to employers.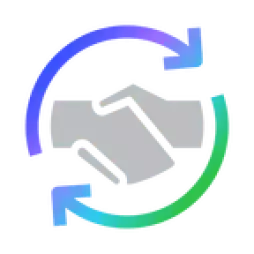 Incentivized opportunity
First Place prizes: Individual interviews + $10,000 to the team + $1,000 to a charity in the team's name

Second Place prizes: Individual interviews + $5,000 to the team + $1,000 to a charity in the team's name

Participant prizes: All participants will receive student energy industry association memberships and opportunities to network with AES professionals
Congratulations to our 2022 winners
The 2022 Energy Innovation Challenge brought together 30 teams with 149 talented graduate students to develop and propose solutions on how the energy industry can decarbonize underserved communities. Our judges from AES were impressed with the many innovative and novel solutions, but two winning teams stood out in their presentations and in-depth solutions.

First place

UD Flyers – University of Dayton
Scott Eardley, Sean Kapp and Megan McNelly presented an indoor farming system powered by onsite solar and battery storage to provide locally grown produce and energy resiliency to the neighborhood.

Runner up

AC/DC – Johns Hopkins
Alayna Nieman, Grant Taylor Miller, Jack Prill, Sebastian Gettelman and Travis Jaramillo proposed deploying additional renewable energy to produce green hydrogen for steel furnaces as well as creating a circular economy within the steel market to reduce the energy required for steel production.

Image

Previous winners
The 2021 Energy Innovation Challenge brought over 40 talented graduate students together to develop solutions to the problem of replacing the power generation from a retiring coal plant in the US without negatively impacting the community it serves. There were many novel solutions, but two winning teams stood out.

First place The Power Troupe – Johns Hopkins
Ruta Karpauskaite, Aditi Kumar, Julia Fernandes Fonteles and Caitlin Candee presented a novel approach leveraging gravity storage and recycled wind turbines.

Runner up Brazos Tacos – University of Virginia
Wade Fritzeen, Curtis Davis and Shravan Sreekumar presented a solution pairing "floatovoltaics" and bio-generation.
We recognize entering the energy industry can sometimes be challenging given the lack of collegiate experiential opportunities. This competition will provide students that are interested in the energy sector with a realistic problem-solving opportunity and exposure to the AES brand and people. This challenge is different from other collegiate competitions because we are looking for solutions that consider a variety of implications — including technological, environmental, financial, social, and beyond. That is why it's critical that teams represent a variety of education backgrounds in either their previous undergraduate areas of study or their current graduate programs.
To maximize participation and potential benefits for participating teams, there is a maximum number of teams that will be able to participate. If necessary, teams will be filtered by their responses to the posed application questions.
At AES and across the energy industry, no challenge is solved by a single viewpoint. Every problem requires a holistic approach and people who can come together with their diverse viewpoints and areas of expertise to deliver the greatest impact solutions. The competition mimics this approach to provide students with a realistic industry experience in which our judges will evaluate the teams on their ability to incorporate interdisciplinary areas of focus into their proposed solutions.
Unfortunately, undergraduates cannot participate this year. In the future, we will have an undergraduate opportunity.
Yes, there is a new competition topic every year. The topic is changed to continue to stay relevant with current events and key industry topics and trends.
Your application will be reviewed along with all other submitted applications. If selected to compete, your team will be contacted with more information prior to the start of the first round.