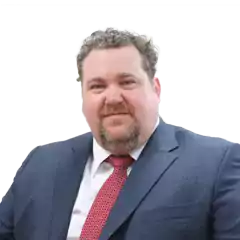 David Stone
President, AES Vietnam
David Stone has traveled the world for AES. He is currently President of AES Vietnam and Managing Director and CEO of AES Mong Duong Power Company Limited. He is responsible for all aspects of AES' business activities in Vietnam including the operation of the 1,242 MW Mong Duong 2 Power Plant, the development of the 2,250 MW Son My No. 2 (CCGT) power plant together with the $1.5 billion Son My LNG import terminal, and other renewable energy projects. AES has offices in Hanoi, HCMC, Binh Thuan Province and Quang Ninh Province.
Prior to joining AES in Vietnam in 2010 to support the financial closing and construction of the $2 billion Mong Duong 2 Power Plant, David held a number of leadership roles in his 21 year career with AES including Managing Director of Construction, leadership positions at the Puerto Rico business, and President at the AES Huntington Beach Power Station in Southern California where he also served on the Executive Board of the City of Huntington Beach Chamber of Commerce.
With over ten years of experience in Vietnam, David has been focusing on the development, construction and operation of energy projects in Vietnam and playing an active role in the sustainable development agenda of the industry. He continues to actively engage with Government stakeholders from Vietnam and the United States to promote bilateral business relationships between the two countries. He serves as a Member of Standing committee of the Vietnam Business Council for Sustainable Development (part of Vietnam Chamber of Commerce and Industry), the Vice Chair of Vietnam Committee of the US-ASEAN Business Council and as a Governor of AmCham Hanoi. 
David holds a Bachelor of Science in Civil Engineering and a Master of Science in Structural Engineering from the University of Missouri.